Personalized Healthcare...The Way it Should Be.
Welcome to my Concierge Medicine Practice
---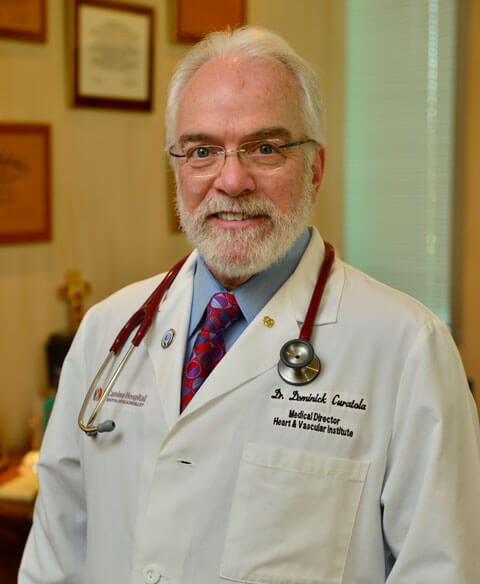 About My Practice
Along with continuing my cardiology subspecialty, I have returned to internal medicine and established a concierge/personalized care practice in Mountain View, CA. I want the opportunity to be proactive in your healthcare to keep you feeling your best, as well as reactive when you need medical attention.
Benefits of Concierge Medicine
SF
Dr. Curatola is extremely smart, skilled, experienced, intuitive and proactive as well as a warm and kind human being. I wholeheartedly recommend him to anyone in need of a superb cardiologist.
MG
Never have I been more satisfied or grateful for the medical care and compassion a doctor has given me. I wholeheartedly recommend his concierge practice and guarantee you will not regret it!
KA
Dr. Curatola is extremely competent. No fluff, no surprises… he knows what he's doing. When dealing with cardiac and/or internal issues you don't want a second string effort by your physician. You want the best.
MS
Dr. Curatola is brilliant, compassionate and thorough. I always feel that I have his undivided attention during my appointments, and never feel rushed. Every situation is explained in a comprehensive manner.
MC
Simply the best! The attention and care that goes into visits with Dr. Curatola is truly amazing. My appointments are never rushed as they typically are at your standard hospital.
PM
The concierge fee we pay is priceless to us as we have experienced superior care delivered by Dr. Curatola and his team.
DC
I have been a patient of Dr. Curatola for over 20 years and I can't tell you how lucky I am to have him as my physician. He has always provided world class care!
MH
I'm very happy with Dr. Curatola's service. I've had very positive experiences with my visits with the doctor and his staff.
JP
Dr. Curatola proactively raises issues and points out opportunities for improving a patient's health. I left their office knowing I made the right decision to sign up for membership medicine!
MF
I have been Dr. Curatola's patient for about twelve years. When I first came in I was headed for a disaster, but now I am fit as anybody, due to his excellent care.
Enhanced office experience
---
Timely office visits
---
Direct access to me
---
Friendly technology
---
Extending cardiac care
---
Personal care & commitment
---
Learn More About Dr. Curatola
Concierge medicine, also known as membership medicine, is a relationship between a patient and a primary care physician in which the patient pays an annual fee or retainer. In exchange for the retainer, doctors provide enhanced care, including principally a commitment to limit patient loads to ensure adequate time and availability for each patient.
#2ehjgf%4d8^